School Profile
Ville de Marie Academy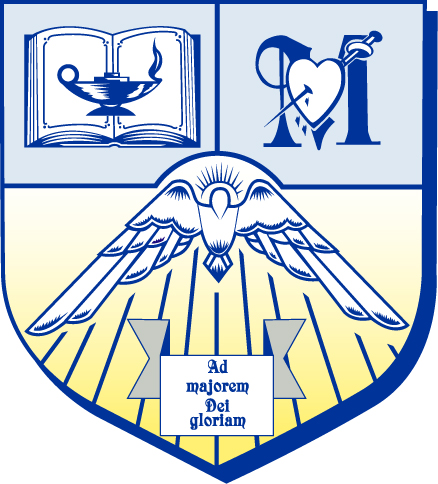 Coed: Grades K-12
School Summary
Ville de Marie Academy, located in Scottsdale, Arizona is a non-profit, private, independent Catholic K through 12 school, grounded in "The First Principle and Foundation" of The Spiritual Exercises of St. Ignatius of Loyola, loyal to the Magisterium of the Catholic Church, teaching truth, beauty, and goodness by means of an integrated classical liberal arts curriculum using the time-honored Ignatian method of education and the Trivium (Grammar, Logic and Rhetoric) in an atmosphere and environment conducive to the spiritual and intellectual formation of the "whole" person where the Catholic faith permeates all subjects.
The daily life at Ville de Marie Academy begins with morning prayers in the chapel followed by four classes, lunch, the Angelus mid-day prayer in the chapel, three classes, campus clean up and chores, end of day prayers, and dismissal. Integrating prayer, study, and work is essential to forming the whole person.
The classical liberal arts curriculum emphasizes basic learning skills that help the student learn to:
listen attentively

read perceptively and critically

write effectively

speak clearly and confidently

think analytically

integrate math skills


establish proficiency in the scientific method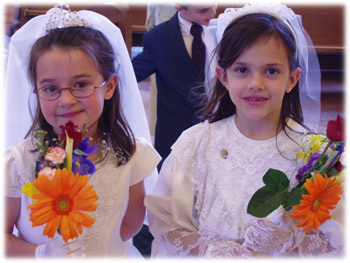 Ville de Marie Academy\'s Philosophy and purpose is to:
Assist parents as they fulfill their vocation as the primary educators of their children.

Promote, through example and instruction, the virtues of faith, hope, and charity exemplified by Our Lord, the Blessed Virgin Mary and the saints.

Foster in our students a love of learning for its own sake, and to equip them with the tools of learning for a lifetime.

Train the memory, understanding, and the will through the disciplined exercise of good study habits, and self-control.

Establish a good work habit in each student by means of assuming and carrying out assigned cleaning chores at school, and community service.

Create the opportunity for genuine excellence by challenging and encouraging students to reach their potential by developing and using his or her God-given talents to the fullest.

Provide a classical education in the liberal arts using the discipline of the Trivium-Grammar, Logic and Rhetoric, enabling our graduates to read critically, write cogently, and speak convincingly, all with confidence.

Establish a Catholic community of learners in which modesty, courtesy, integrity and charity animate and guide the life of the school and students.

Prepare our students for a life of active and faithful service to the Church and the world.