School Profile
St. Thomas More Academy

Coed: Grades 9-12
Awards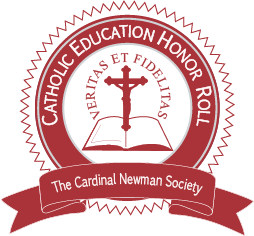 Member, Catholic High School Honor Roll, Top 50 Schools:
2006, 2007 and 2008

School Summary
Mission:
Saint Thomas More Academy (STMA) is dedicated to continuing the vital tradition of Catholic education by integrating the very best academic curriculum with the deepest spiritual wisdom of Catholic Christianity. STMA offers teenagers a vibrant learning community in which to grow intellectually, and also provides the crucial spiritual guidance students need during their adolescent years. Our students are preparing to assume leadership roles as responsible, compassionate and contributing members of society. STMA\'s ultimate goal is to empower its students as whole persons to love and to serve God as Disciples of Christ.
About:
Saint Thomas More Academy is a private, co-educational, college preparatory high school operated by Catholic laymen. It serves students and their families in the Raleigh, NC area by providing a classical liberal arts education in the Roman Catholic tradition. STMA\'s small size fosters an environment where students get more individualized attention and are more involved, and a family atmosphere exists where older students assist younger in many different ways. Students are anticipated to achieve academically beyond their expectations, to grow spiritually through study, worship and service, and to become leaders and role models within their secular and church communities by their example and attitudes in their daily lives.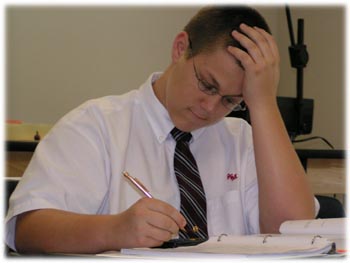 Saint Thomas More Academy provides a classical college-preparatory high school curriculum that fully participates in the Catholic tradition. Our commitment to a classical education, informed by the Catholic tradition, is essential to the formulation of Saint Thomas More Academy\'s curricula, programs, and policies. The goal of the Saint Thomas More curriculum, simply put, is to produce graduates who can think. In order to accomplish this, we have designed our curriculum around three courses: grammar, logic, and rhetoric (the classical Trivium). As courses of study, these differ from typical subject matter in that they are methods for dealing with subjects.
Freshmen learn grammar through two courses: English grammar and Latin. These skills are reinforced through their sophomore year as they develop their writing prowess. Logical reasoning is taught generally Junior or Senior year, through a logic course that examines the formal structure of logic. Students also learn Rhetoric helping them express reasons explaining their actions and beliefs. This sequence (grammar, logic, and rhetoric) applies to each subject course, including history, mathematics, and science. First, the student masters the grammar, or the basic concepts, of the material; next, he or she learns the logic of how the discipline functions; and finally, through rhetoric, the knowledge is integrated into a conceptually unified whole.
St. Thomas More Academy also provides riches in participation in the sciences. Students learn many of the traditional subjects, but are also exposed on how to apply them in the real world through various clubs and competitions. St. Thomas More Academy believes in educating the whole person. As part of that we have a robust arts program which includes theater, music instruction and art classes. In addition, STMA offers teens various social opportunities such as clubs and sports.
The academy participates fully in all Catholic life. We celebrate our faith through various clubs, retreats, events and through a challenging theology program. By preparing ourselves spiritually and intellectually, we may be able to carry out our motto to give Greater Glory to God