School Profile
St. John Bosco High School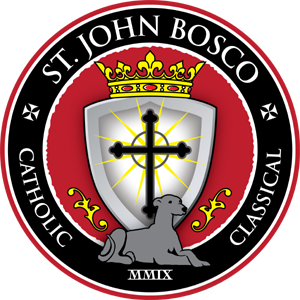 Coed: Grades 9-12
Part time students: Grades 7-12
School Summary
We believe that the parents are the primary educators of their children, and that the end of education is to know, love and serve God. St. John Bosco High School is dedicated to teaching Catholic principles through the pursuit and love of Truth, Goodness and Beauty.
Truth: Our school will teach the Faith of the Catholic Church through the classics in a liberal arts setting.
Goodness: We promote the good character of our young men and women by encouraging an active life of christian Virtue.
Beauty: We hope to reveal God's presence in creation and in His Church through all we do as a community of believers and scholars.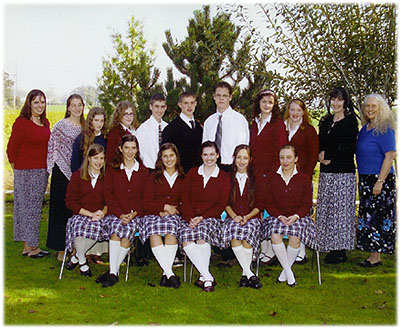 Founding Principles:
– to establish a school where the Catholic Faith and Christian morality are taught and expected to be lived.
– the spirit of St. John Bosco High School includes the firm belief that God's commandments are valid for all men at all times.
– the Profession of Catholic Faith, the Creed is pledged by the teachers and staff who also acknowledge the authority of the Pope, the Magisterium and our local ordinary.
– to teach a curriculum which will form students in memory, understanding and will toward a truly Christian character.
– the students will be introduced to the great works of Christendom and pre-Christendom with the intention of deepening his/her Faith.
– the Holy Mass is the center of our sacramental life. We attend Mass once a week as a school.
– to foster spiritual growth through the Spiritual and Corporal Works of mercy.
– the school is dedicated to Mary, the Mother of God. Our motto is "To Jesus through Mary" as she provides the example for our lives as our most perfect Mother.