School Profile
St. Edmund Campion Academy

Coed: Grades 1-12
Awards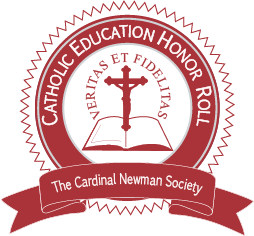 Member, Catholic High School Honor Roll, Top 50 Schools:
2006

Honorable Mention: Civic Education
2007
School Summary
St. Edmund Campion Academy founded by Roman Catholic laymen, is an Ignatian school under the patronage of a Jesuit martyr who prayed, labored, and sacrificed to preserve the Faith from internal deceit and external hostility and attack. An Ignatian school directs all actions Ad Maloriem Dei Gloriam (to the greater Glory of God).
The methods of the Ignatian program have been developed and refined over the past 450 years. The two aspects, in order of their importance, that comprise the program are:
1. Religious truth and active participation in the supernatural order of grace; and
2. Intellectual, emotional and imaginative understanding and appreciation of literature, arts and sciences.
Campion Academy teaches with confidence that the Catholic Church provides through its teachings and traditions a complete and perfect treasury of truth from which we educate and nourish mind, body and soul. We offer a classical education in which all subjects are taught in the light of the Faith; the intellectual, physical and social education of the students will be integrated with their religious and moral instruction. Further, we seek to foster in the student a display of refinement in manners, speech and dress in accordance with Catholic ideals. Every aspect of the academic experience is given over to the development of the whole child, forming him to speak, to write and to act by emulating the Ignatian concept of .
Campion Academy adheres to the orthodox doctrine of the Roman Catholic Church. The staff and faculty take the Oath of Fidelity to the Magisterium and sign the Profession of Faith in the Holy Roman Catholic Church.
Fads come and go, but the classics survive and remain to inspire and to educate those who study and absorb their lessons. The classics document mankind's search for the truth.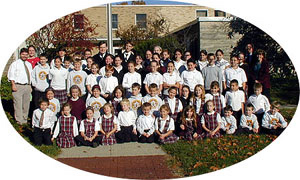 The classics are doctrinal orthodoxy enfleshed. The classical curriculum brings intellectual knowledge of the Faith into the heart by introducing the student to the great works of Christendom and the pre-Christian masterpieces that influenced and inspired Catholic Europe. Exposure to these works is intended to deepen and strengthen the student's Catholic commitment and move him, according to the Ignatian principIe of emulation, to accomplish great deeds himself.
St. Edmund Campion Academy opened its doors in September, 1997 as a non-profit independent school. The school is set away from the din of the city on spacious grounds in northwestern Cincinnati, and is easily accessible from all parts of the tri-state area. The campus includes a chapel and Mass is available daily for both students and parents.