School Profile
St. Catherine of Siena Parish School and Early Childhood Center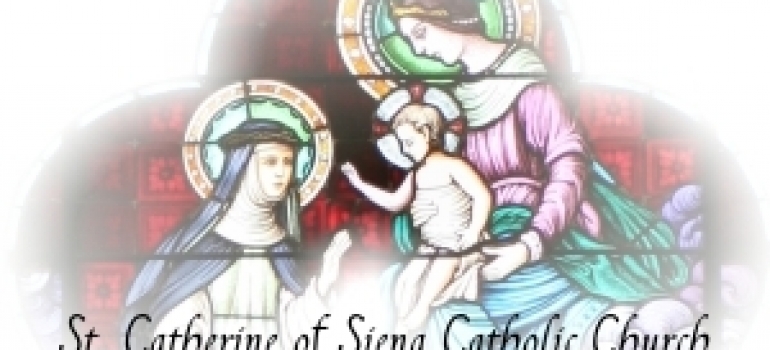 Coed: Grades PreK-8
School Summary
St. Catherine of Siena Catholic School,
Finding its source and summit in the Eucharist,
Unites with parents and parish,
To model the teachings of Jesus Christ in daily actions,
And to provide  for children an education
That forms and enlightens spirit, mind and body.
St. Catherine of Siena Catholic School, as a unified body, grounded in its faith in Jesus Christ, extends the teaching mission of the Church to educate children in the love and joy of our Savior.  Students from Kindergarten to Eighth Grade are challenged and inspired to achieve spiritual growth, academic excellence, and social awareness.  Administration, Faculty and Staff accept the challenge to recognize and support the diverse talents and needs of all students whose families have entrusted their education to this parish school. Encouraged to begin discernment of their vocation now, they will be prepared to lead and light the way for their fellow Catholics into the new millennium.
The instructional program at St. Catherine of Siena Catholic School reflects a dual commitment to spiritual formation and superior academic achievement. All subjects are taught according to the guidelines of the Diocese of Raleigh, which are consistent with those of the state of North Carolina.
Subjects taught daily: Religion, Reading, Mathematics, Social Studies, Science, Language Arts Phonics, Grammar, Spelling, and Writing) and Handwriting (through Grade 4)
Subjects taught weekly: Spanish Language, Computer Science, Library Skills, Art, Music, Band, and Physical Education.
Religious instruction and faith development are integral parts of the curriculum for all Catholic schools. Virtues and values are incorporated in this curriculum. Every effort to invite the children more deeply into their faith will be made. Students will be led to understand that God is a part of every aspect of their lives. Religious beliefs and practices will not be just another subject, but rather will be integrated into their entire school day.