School Profile
Royal Palm Academy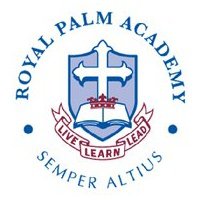 Coed: Grades PreK-8
School Summary
Royal Palm Academy implements the Integral Formation(SM) principles of education adopted by the Legionaries of Christ. Built upon the Christian view of the person, the Royal Palm Academy education develops tomorrow's leaders by focusing on four key areas: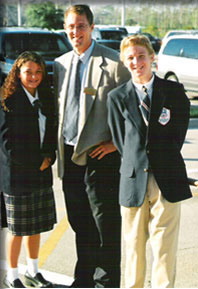 Development of Academics
including a thorough command of primary subjects, a positive initiation  to a second language and a strong foundation in computers, music, art and physical education.
Enrichment of Character
encouraging students to become trustworthy, helpful, friendly, courageous, persevering and pure.
Development of Spirit
extending an invitation to virtue in the development of a personal relationship with Christ and the knowledge of the Catholic faith.
Commitment to Service
building appreciation and respect for others through class projects and community involvement.
What makes Royal Palm Academy special?
Believing in the importance of teaching and modeling values, morals and principles to our students, Royal Palm offers a values-based, faith filled education with emphasis on community service.