School Profile
Pope John Paul II Academy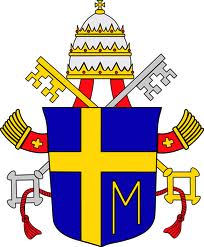 Coed: Grades K4-8
Awards

School Summary
The mission of the Pope John Paul II Academy is to assist parents in the spiritual, moral and intellectual formation of the child by providing a Christ-centered education, which fosters a deep love for Truth and faithfully adheres to the Magisterium of the Roman Catholic Church. Pope John Paul II Academy offers a Christ-centered environment where the Catholic faith is taught and Christian values are developed daily as a way of life.


We are committed to using the best resources to facilitate our students\' learning. We seek to use a broad variety of textbooks, computer programs and hardware, library materials, and other resources so that our students can maximize their learning potential.
We believe that our entire curriculum must work towards forming young men and young women who are capable of using all of the gifts God has given them, using them to further God\'s Kingdom here on earth. Our high academic standards are competitive because we believe that we are called to this by God Himself. It is our desire that our students learn to live God\'s Word in Corinthians 10:31. ". . . whatever you do, do all to the glory of God."
We strive to give our students the knowledge, skills, discernment, inquisitive minds, and the desire to always be learning so they may serve and glorify God.