School Profile
Padre Pio Academy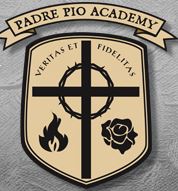 Coed: Grades K-12
School Summary
Sursum corda! The prayer of Padre Pio Academy is to give our children the gift of our Catholic Faith. Padre Pio Academy seeks to instill in its pupils the enflamed love of the Sacred Heart of Jesus Christ that will burn throughout their lives, undimmed by the winds of this world. Domine, exaudi orationem meam! In this same spirit of faith, hope and charity, we invite you to join the experience of Padre Pio Academy.
Padre Pio Academy is a private, non-tax supported, independent school founded with the help of God\'s grace by Catholics loyal to the Magisterium of the Church. The mission of the school is to transmit the Catholic Faith to elementary school children within the context of a rigorous academic program. The school integrates an orthodox Catholic religious formation program that includes daily prayer, devotion to the Blessed Virgin Mary and regular celebration of the sacraments. In imitation of our saintly patron, Padre Pio Academy is committed to a pious and sober approach to daily life. We offer our students a classical curriculum built on the great works of Western Civilization.
Faculty are required to make a Profession of Faith and also pledge the Oath of Fidelity to the Pope and Magesterium. They are also bound to the serious responsibility of providing Christian example to the students. The school is committed to keeping tuition affordable with the special aim of helping large Catholic families educate their children in the Faith. In return, all families are required to help in fundraising and volunteer efforts to sustain the school.