School Profile
Holy Rosary Academy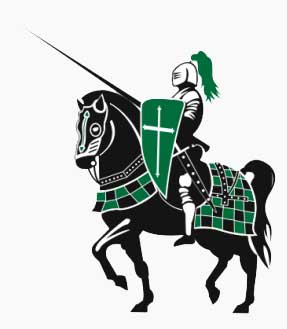 Coed: Grades K-12
Awards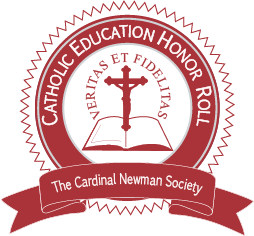 Member, Catholic High School Honor Roll Top 50 Schools:
2004, 2005, 2006, 2007 and 2008
School Summary

Holy Rosary Academy is an independent school in the Catholic tradition, faithful to the See of Peter, founded and governed by Catholic laity. Founded in the Marian Year 1987, and named in honor of Our Lady of the Rosary, it comprises both grammar and secondary education. The Academy has as its mission the formation of the young in the intellectual and moral virtues that are the chief perfection of man.
Holy Rosary Academy's spacious campus is located in the convenient mid-town section of Anchorage. It operates with the approval of the Archdiocese of Anchorage and is the only private Catholic school in Anchorage providing a K-12 education. The school consists of six separate buildings and two playgrounds. It includes its own chapel, science and computer labs, and a multi-purpose building. An additional two-story building houses Holy Rosary High School.
All classes are limited to 15 students; the small class sizes allow each teacher more time to work individually with each student.
Classical Curriculum
In North America, education, outside of private education, is primarily utilitarian. Utilitarianism stresses jobs, rather than careers, conformity to the world, rather than conformity to the Gospel. A classical education teaches judgment, discernment and creativity. Moral excellence is the goal of a classical education.
Too many fear knowledge or simply do not trust knowledge. A cynicism and relativism toward knowledge has occurred. Therefore, people do not believe in any knowledge, whether spoken or written. We can respect knowledge, using the ancient definition, which is the True, the Beautiful and the Good. A classical education allows the student to pursue Truth and, therefore, God.
In 1994, the student body chose as their emblem a knight. Since then, we refer to ourselves as the Holy Rosary Knights. In former times, the knight of old would place his sword and shield at the altar of his eternal King, and pray for strength and courage. As warriors for Our Lord, we follow the exhortation of St. Paul, "Stand, therefore,…in all things taking the shield of Faith, wherewith you may be able to extinguish all the fiery darts of the most wicked one. And take unto you the helmet of salvation, and the sword of the Spirit, which is the word of God." (Ephesians 6, 14:17)