School Profile
Aquinas Academy

Coed: Grades K-12
Awards

School Summary
Aquinas Academy is a small, private, co-educational day school and home school program that is operated by Catholic laymen dedicated to promoting academic excellence and the tradition of a Catholic education. Aquinas Academy offers personalized instruction regarding each child as of infinite value in the sight of God in the Salesian tradition.
Features Include:
– A comprehensive liberal arts curriculum with electives: Theology, Composition, Literature, History, Mathematics, Science, Physical Education, Fine Arts, Drama.
– A commitment to academic excellence and to each child's intellectual and Christian maturity.
– Being truly Catholic in its submission to the teaching authority of the Magisterium of the Catholic Church.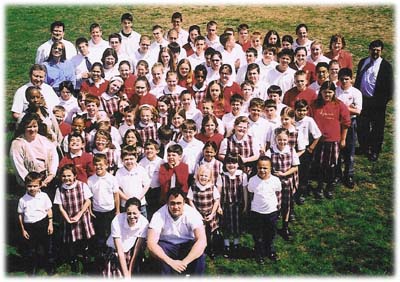 – Promotion of personal and spiritual development through group activities: Rosary, Retreats, Mass, Novenas, and Confession.
– Recognizing that a Catholic education leads students fron knowledge of God to love of God.
– Studying the writings and teachings of Pope John Paul II, St. Thomas Aquinas, St. Augustine, St. Thomas More, and others.
– Studying the original works of C.S. Lewis, G.K.Chesterton, Shakespeare, Charles Dickens, Dostoyevsky, Mark Twain, Jack London, Rudyard Kipling, etc.
– A close family/school relationship that recognizes parents as the first and foremost educators of their children.
– An honors and college preparatory level of instruction.