NAPCIS Celebrates 20 Year Anniversary!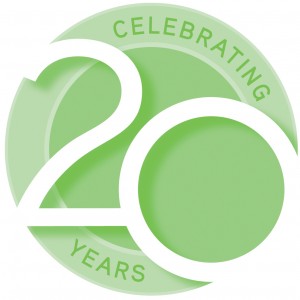 NAPCIS is celebrating its 20th anniversary this year. Twenty years of support and service to Catholic educators preparing the future leaders of the Church and society.
The seed for NAPCIS was planted in the summer of 1993 at the first national gathering of independent schools at Ville de Marie Academy in Scottsdale, AZ. Seven schools, from Kansas to California, were represented, six of whom shared a very special bond – they had all been assisted in their starting by the founders of Kolbe Academy – Francis & Margaret Crotty and Jerry & Dianne Muth. We had all come to know of Kolbe Academy and its great record of success since it opened in 1980. When we could no longer ignore the Holy Spirit's tap on the shoulder or, for some of us, His 2×4 to the side of the head to start a school, we turned to Kolbe Academy to find a person in Francis Crotty, who gave so unselfishly of his time and expertise to get us past the "I must be crazy" phase to the reality of starting a school!
At this meeting the founders of the seven schools agreed on the need for an association to represent and support independent schools – schools that it would seem, from those present at the meeting, were growing at a rate that merited being called a "movement." Dianne Muth put into proper perspective the purpose of these schools, "It's all about salvation of souls and academic excellence", adding, "If you remember that, everything else will fall into place."
In July of 1995, four schools met for their second annual retreat at Fr. Joseph Fessio's rustic retreat home in the hills of Guerneville, CA, beautifully named Agua Dulce del Sagrado Corazon de Jesus (Sweet Water of the Sacred Heart of Jesus). The seed planted two years before came to fruition at this retreat. NAPCIS was formed and its mission declared in the "Sweetwater Document", the official statement of the founder's recording of the formation of NAPCIS, "to provide for the spiritual and academic welfare of our nation's Catholic schoolchildren, directed to the greater glory of God and the growth of His Church on earth. Fulfillment of this purpose will come from strict adherence to the Magisterium of the Roman Catholic Church and from the implementation of reasonable and demonstrated practices of education."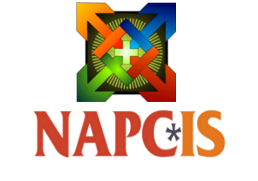 The four charter member schools are represented in the NAPCIS logo by the interlocking anchors centered in the light of Faith and reaching out in strength, unity, shared vision and mission to promote and preserve faithful Catholic education.
NAPCIS has grown to 78 member schools in 35 States across the country. Now there is an expansive network of friends and colleagues who can be confident in the prayers, support and resource they provide one another, encouraged and emboldened knowing that they are not alone in their efforts. NAPCIS is the face and name of every person who is involved in the operation of its member schools. These wonderful people are now the mentors to the new crop of founders as they work their way toward the brick-and-mortar reality of their "crazy" dream to start a school.
NAPCIS membership proudly includes diocesan and independent schools. In exercising the principle of subsidiarity, being independent for NAPCIS schools does not mean independent from, but rather independent to select curriculum, staff and set admission and discipline policies. All NAPCIS independent schools respect their bishop and his role as shepherd of his diocese. Many have formal recognition and approval from their bishop to call themselves a Catholic school.
In the 2013 commencement address to the graduates of Kolbe Academy/Trinity Prep in Napa, CA, Bishop Robert Vasa of the Diocese of Santa Rosa, likened Kolbe/Trinity to an "island of spiritual concentration." He described the students' time, in a school such as Kolbe/Trinity, as a precious period in their lives during which they were supported and nurtured in a unique environment, living in a community of faith that strengthened and reinforced their love of God and its expression in every facet of their lives. Their mind, heart and soul was formed by their experience to embrace their Catholic faith and, in whatever vocation God is calling them, to be confident disciples of Christ in the world. How perfectly are all NAPCIS schools islands of spiritual concentration!
Saint Pope John Paul II frequently spoke of the Springtime of Hope in the activity of the Holy Spirit in the Church today. NAPCIS schools are exciting examples of this hope-filled activity of the Holy Spirit. It is His activity that makes them possible and His grace that produces the fruits of their labor. Vocations to the priesthood and religious, and the early formation of Catholic doctors, lawyers, business leaders and parents are the fruits already realized.
The future of NAPCIS is contained in the Holy Spirit's Springtime of Hope and His promise to provide for the Catholic education of young minds and hearts. NAPCIS cooperates, as an instrument of the Holy Spirit in His promise. NAPCIS will continue as a leader in the apostolate of Catholic education to insure the future leaders in the Church and society. Clear in its vision and mission, NAPCIS will let its light shine before men, so that they may see the good works and, thereby, give glory to God.