Useful Language to Highlight Your Common Core-Free Schools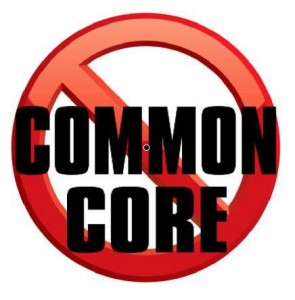 USEFUL LANGUAGE TO HIGHLIGHT YOUR COMMON CORE-FREE SCHOOLS
Have you seen our mission? It's awesome! We are excited about our Catholic and liberal arts/classical focus and our children sense it and the joy, freedom and wonder that animate our efforts…The Common Core cannot even come close to what we do and what we are about.
In education: mission drives standards and standards drive curriculum. Our Catholic curriculum is animated by Catholic standards. How else could it be?
We have a larger and more comprehensive mission than public schools and the basic college and career standards that the Common Core proposes. Quite frankly, we do more and we do it better.
We build on a firmer foundation.
We have a proven track record of exceeding the content of the Common Core Standards.
Vision, reason and data drive our decisions, not public school (or sadly some Catholic school) peer pressure based on the latest untested educational fads.
We have examined our established and tested curriculum and standards and found what we expected: we already meet almost all standards in our current context.
There are differences in timing and expectation on the delivery of some standards, but by the time a student leaves our program he or she will have so much more than the narrow and minimal skills the Standards suggest are necessary for its limited goals of college and career readiness.
Our high test scores and proven track record is what Common Core schools dream of. We recommend they follow our lead instead of the latest fads.
As Catholics, we have a LOT to say about science and science standards.
In Math follow we follow a different sequence of topical representation because it is a proven and more logical in presentation than what the untested Common Core proposes.
The Common Core assumes a constructivist pedagogy at the younger grades in math. It focuses too much on student exploration and group work. While we naturally encompass some of this methodology, our overall focus at the younger grades involves more direct instruction with deeper abstraction reserved for the later grades when skills and content are firm and richly populated.
In English Language Arts, our established program does not rush the students into trendy activities or push them too hard and too fast in abstracting literary content. That will come in due time before they leave us. However, we do not feel that first graders need to spend undue amounts of time in peer editing and typing their writing into computers. This is a time for them to learn to write with pen and pencil, to find their voice, and to learn to love to read and write.
 The Standards exceed their authority in requiring "new pedagogical practices" and in stating the percentages of materials that should be in our curriculum.
Significantly, we firmly reject the Common Core's insistence on more informational texts in the curriculum.  Our efforts are research based, proven, successful and result in fluent and excited readers. The Common Core's insistence that 55% of our sixth graders reading be in informational texts does not match our current real-world experience that about 75% of their reading in our school is already based in informational texts. We will continue our robust and excellent literature program and ensure that students know how to read and interpret the substantial informational texts we use to lead them to subject matter fluency.
In some cases the standards are too facile. In some cases we expect our students to know more and know it sooner. The norm for us is algebra in grade eight. In high school for example, we expect our students to take chemistry, physics and math beyond geometry. The Standards do not adequately address these areas.
We only use what we know works well with your children. If and when the Common Core has proven successful and has documented benefits, we will consider possible adaption of those elements, as we would with any successful and proven educational resource. At present it is untested and unproven.
Our school is about much more. It is about authentic and comprehensive human excellence and human flourishing not just about narrow pragmatic outcomes.
Our learning is not just motivated by college and career readiness: we focus on the true, good and beautiful. This is what your children are made for. This is what will inspire them. This is what will make them not only better workers and scholars, but better children, better spouses, better leaders, better parents, and better citizens who can ensure their happiness and our freedom.